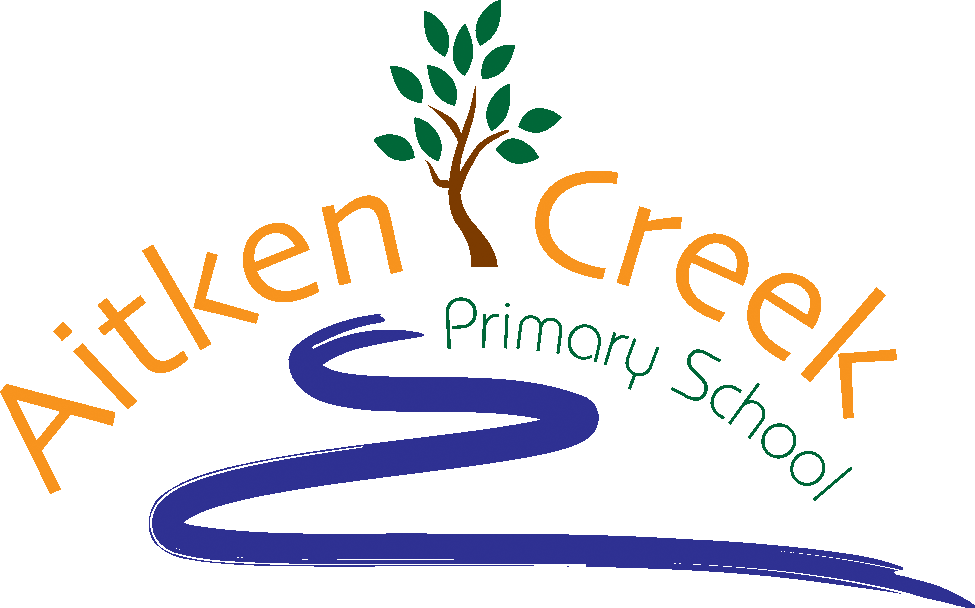 Aitken Creek
Primary School
Welcome to Aitken Creek Primary School
Aitken Creek Primary School (ACPS) is a P-6 school located on Grevillea Street in
Craigieburn. The main building infrastructure was built under the new
Public-Private Partnership development. Its design brings together the best
in contemporary educational and promotes active student-centred learning
through the creation of flexible, functional spaces. All teachers work in
professional learning communities that operate within an inquiry
framework.They collaborate in teaching teams so that the individual needs of their
students are met. We uphold high expectations of all and provide an exciting and
inclusive experience for staff, students and families.
Context
Aitken Creek Primary School is located within the City of Hume, approximately 26 kilometres north of Melbourne. The area is under constant development and has become very urbanised over the last few years. ACPS opened its doors at the start of the 2011 school year with a total population of 67 students from P-5. The school has attained a steady increase of enrolments since its opening and has a current enrolment of over 1100 students. Destination data shows that students come from 124 different schools, 47 of which are from interstate and 32 from overseas. Student characteristics are culturally diverse with 46 identified languages spoken at home other than English, with the majority being Urdu, Hindi, Punjabi, Arabic, Assyrian and Sinhalese. Approximately 80% of the student population is identified as having English as an Additional Language (EAL).
School Vision
At Aitken Creek Primary School our students will achieve personal success in their learning and become responsible and productive citizens.
An environment that is caring, safe and supportive will be provided so that each student achieves their full potential.
Parents, students and staff are strongly encouraged to work together in partnership to ensure our students succeed.
The core beliefs that we base our work on are:
Through effort everyone can succeed and personal achievements are celebrated.

Active engagement as well as positive work habits and attitudes are essential to learning.

Social skills are fundamental in the way we interact with each other.
School Values
The values which underpin the actions for the whole school community are:
Respect: Showing care and concern for ourselves, other people, property and our environment. Developing a sense of pride, self-esteem and personal identity.

Teamwork: Achieving success by working cooperatively with others to achieve common and personal goals.

Achievement: Setting goals, showing persistence and taking pride in our achievements.

Responsibility: Showing commitment to our learning by being accountable for our actions.

Intent
We aim to offer a service to our students and their carers that is responsive and forward thinking, targeting student needs. Our core business is to offer the most effective teaching and learning program, in a caring and supportive manner which focuses on the explicit teaching of skills and behaviours so that each child can be the best that then can be. Our facilities and resources will be aligned to our core business and our priorities so that our educators are well equipped to offer the best service possible. We endeavour to respond to concerns in a timely manner that is solution focused and were possible with mutually agreeable outcomes.
Facilities
The buildings and grounds are extensive and cater for a range of specialist subjects, generalist learning areas and allow for a range of play experiences. Our specialist facilities include spaces for Visual Arts , Performing Arts (theater) Library and Physical Education (full sized indoor gymnasium). The students have access to three playgrounds, an oval, outdoor basketball/netball courts, a range of adventure and passive play spaces and a play pod for creative play. Our facilities can be explored further via out virtual tour link on out home page.

Our commitment to child safety
Aitken Creek Primary School (ACPS) is committed to child safety by implementing Ministerial Order No. 870 – Child Safe Standards and managing the risk of child abuse in schools.

We want children to be safe, happy and empowered.
We are committed to the safety, participation and empowerment of all children.
We have zero tolerance of child abuse, and all allegations and safety concerns will be treated very seriously and consistently with our robust policies and procedures.
Child abuse is defined by:
(a) any act committed against a child involving
(i) a sexual offence; or
(ii) an offence under section 498(2) of the Crimes Act 1958 (grooming); and
(b) the infliction, on a child, of-
(i) physical violence; or
(ii) serious emotional or psychological harm; and
(c) serious neglect of a child.
We have legal and moral obligations to contact authorities when we are worried about a child's safety, which we follow rigorously.
ACPS is committed to preventing child abuse and identifying risks early, and removing and reducing these risks.
ACPS has robust human resources and recruitment practices for all staff and volunteers.
ACPS is committed to regularly training and educating our staff and volunteers on child abuse risks.
We support and respect all children, as well as our staff and volunteers.
In implementing the minimum child safety standards in accordance with Ministerial Order No. 870, we:
(a) take account of the diversity of all children, including (but not limited to) the needs of Aboriginal and Torres Strait Islander children, children from culturally and linguistically diverse backgrounds, children with disabilities, and children who are vulnerable; and
(b) make reasonable efforts to accommodate the matters referred to in clause 6(a).
We have specific policies, procedures and training in place that support our leadership team, staff and volunteers to achieve these commitments.
The relationship between the staff, students and parents is a fundamental strength at Aitken Creek Primary School. The school enjoys community involvement. Parent involvement and participation in a variety of school activities is a significant feature of our school life and is actively encouraged and greatly valued. At Aitken Creek we offer Parent Information sessions around how to best support your child at home with Literacy and Numeracy, parenting programs such as Tuning Into Kids as well as specific sessions targeting common parent needs. These sessions benefit our students by strengthening our school and family links.
The strong partnership with the YMCA Early Learning Centre located on our grounds, provides community and children's services in the one location and operate the school's out of school care program. Further links with the Shire of Hume, local kindergartens, network schools and the Axiom consortium will strengthen our community involvement.
We trust you will find your experience at Aitken Creek Primary School an enjoyable and rewarding one.
Kind Regards,
Peter Katsikapis
Principal