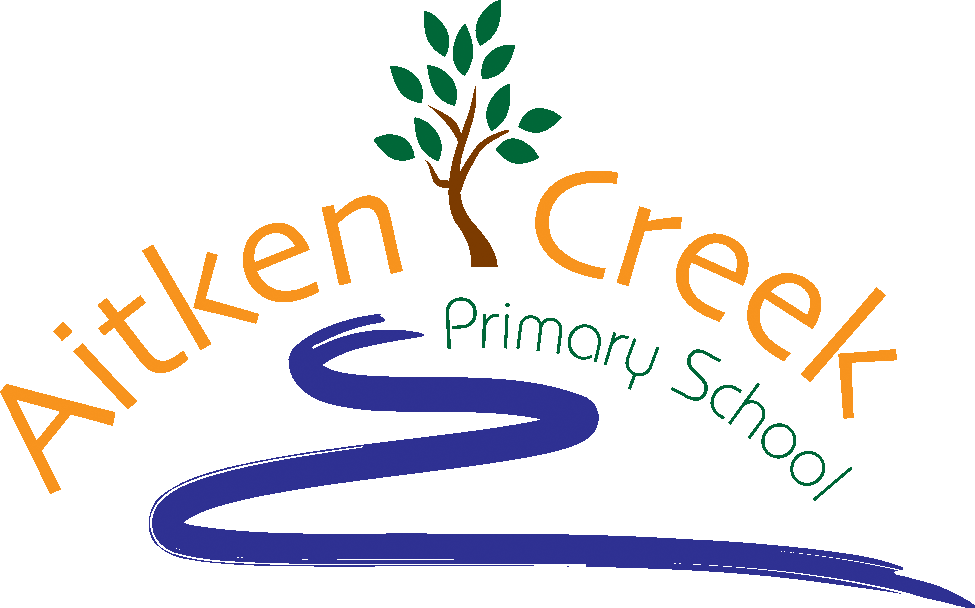 Aitken Creek
Primary School
Enrolment Process for New Families

Dear Prospective Parents,
​
Thank you for expressing an interest in enrolling your child at Aitken Creek Primary School for 2023.

Due to the current circumstances, please note the following:
Please ensure you reside with our school's designated zone (see information
below)

Information packs, which include an enrolment form, will be mailed out to your
residential address upon request.

Once completed, you can return enrolment forms to the school office between
10.00am to 2.30pm each day.

Please read the enrolment form checklist carefully. This sets out all required
supporting documentation that you need to submit with the enrolment form.

No enrolment forms with incomplete information or missing documents
will be accepted.

We require the original enrolment form. We cannot accept emailed copies.
You can view information regarding the school on this website.

COVID-19 restrictions: Please ensure you follow social distancing protocols when coming to the office. Only one family is allowed in the office foyer at a time.
​
School Zone Information: All students living within our designated zone are entitled to enrol at our school. To find out if you are living within our designated zone you can either contact the office during business hours or log onto findmyschool.vic.gov.au website. Students living outside our zone will only be accepted if there is a capacity to accommodate them.
Findmyschool.vic.gov.au was launched on 24 April 2019 by the Education Department and shows every school zone across the state. The new website highlights the choice of public schools available to the Victorian community.
​